The Best Countries For Expat Healthcare in 2023
For many expats, choosing a retirement destination is dependent on the standard of healthcare that country provides—and understandably so. In this next stage of your life, you want to ensure you have access to the best care possible, at reasonable prices you can afford.
Measuring the quality of healthcare is difficult, and it's hard to put a number on it. We can, however, put a number on the price of medical procedures. And these costs (as well as quality) helped us score each country. We have scored the 16 countries in our healthcare category to determine which rank highly when it comes to medical costs, efficiency, accessibility, expat experiences, and overall standard of care. With many expat havens offering world-class, affordable healthcare, you can move abroad with the knowledge that your medical needs will be catered to.
Are you interested in retiring abroad? Yes | Not Sure Yet
The 6 finalists below all have something in common—modern, high-quality healthcare services and facilities that you can easily afford on your Social Security check.
5. COLOMBIA
"One of the first questions that new arrivals or interested travelers ask is 'can I get the care and attention I need if I get sick or injured while living in Colombia," says Erin Donaldson, an IL contributor living in Pereira. "And the short answer is a resounding YES!"
The World Health Organization (WHO) ranks Colombia's healthcare system as number 22 out of the 191 countries they review. For context, that is better than Canada, which ranks number 30, and the U.S., which ranks 37.
"Pereira, where I live, is one of the best cities in the coffee axis to live in, particularly because of their hospital system which is the biggest in the region. They have a private hospital called Comfamiliar, and a medical complex featuring urgent care and specialists called MegaCentro. Both are located in or next to the two most popular neighborhoods for foreign residents: Los Alpes and Pinares.
"The public hospital, called San Jorge, is rated as one of the best in the country and features a brand-new neonatal wing for newborn care. Pereira also has its own oncology center for cancer treatment and is building a new medical complex which will expand its resources significantly including medical tourism."
While speaking Spanish certainly helps, it will not prevent you from receiving excellent care. Many hospitals in large and medium-sized cities have either English-speaking staff, or a certified translation department.
"As a retired healthcare executive from the U.S., I know quality healthcare when I see it," says Nancy Kiernan. "I spent over 30 years working in the U.S. healthcare system before I retired to Medellín Colombia in 2012. Thankfully, I have not needed to use the Colombian health system for anything more serious than annual exams, mammograms, and a few minor infections. But I have helped some of my expat friends navigate the system for surgeries, inpatient hospital stays, and high-tech outpatient services such as CT scans, MRIs, and vascular studies. The quality of care and protocols are as good or better than what I worked with back in the States."
Major medical issues aside, Colombia is extremely cheap and efficient for health-related costs. In most cases, you can actually pay costs out-of-pocket with a little bit of planning to avoid the traditional medical debt burden of a more developed country like the U.S. or Canada.
The average eye exam will set you back around $5, while a new set of glasses might cost you $50 to $75 with all the extra goodies. Contacts, which are a bit pricier in Colombia, start around $30 per box up to $50 per box for higher quality brands like Johnson & Johnson.
Dental care is also cheap enough to pay out of pocket. A standard cleaning is about $20, while a filling might cost you $25 to $50.
While many pharmacies won't carry some of the brands of drugs you're accustomed to taking, Colombian pharmacists are familiar with all popular North American brands. You can confidently rely on their advice if you need to switch to a new brand of medication.
Colombia requires an international traveler's insurance plan in order to apply for any extended stay visa. Previously government-subsidized healthcare, known as EPS, was accepted, however as of October 2023, private health plans will only be accepted.
Full Guide to Healthcare in Colombia here.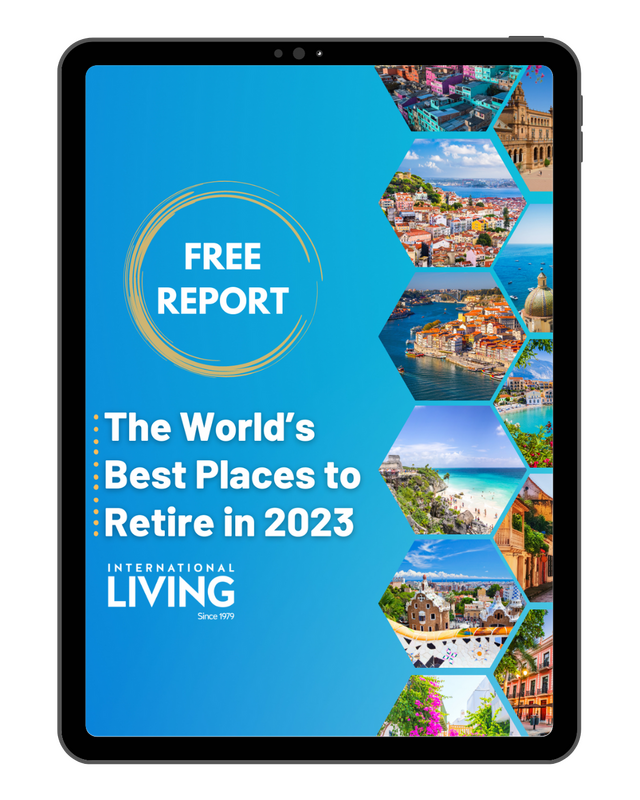 Get Your Free Report on the World's Best Places to Retire:
Learn more about the best places in the world to retire in our daily postcard e-letter.
Simply enter your email address below to sign up for our free daily postcards and we'll also send you a FREE report on The World's Top 10 Retirement Havens, plus access to over 10 more free reports. Our gift to you, on our favorite destinations.
4. PANAMA (TIE)
Panama's healthcare is a major factor for most of the expats who've chosen to live here. "My wife Abbe and I have access to outstanding medical care by world-trained specialists," says Pedasí resident Jim Gault.
"And the doctors here care about their patients. It is customary for them to give you their cell phone number, and they will actually answer calls and text messages."
"My experience has been the same" says Jessica Ramesch, IL's Panama Editor. "I love how personable doctors and other medical professionals are here. Whether I'm seeing my dermatologist, my chiropractor, or my dentist, I am constantly impressed by the amount of time they spend with me.
"Just one example: I recently moved from Panama City to the beach town of Coronado. My new dentist wanted to hear all about my life and any possible causes of stress. I felt so fortunate to have a medical professional listen to me carefully…just in case something I said tipped him off to a medical condition.
"This country isn't perfect" Jessica says, "nor are its medical professionals. Whether you're in Europe, Asia, Latin America, or somewhere else, it's important to get good recommendations and be prepared to advocate for yourself as a patient. That said, the quality and affordability of healthcare in Panama has taken a world of weight off my shoulders.
"Here are some of the pros:
Modern, upscale hospitals in Panama City, with satellites and clinics in hub towns across the country. No matter where you live in this compact country, it's unlikely you'll be more than an hour from a hospital.
Expats who aren't fluent in Spanish tend to feel reassured by Panama's cadre of English-speaking, internationally-trained doctors. It's very common for Panamanian doctors to study abroad after receiving their first degree.
Panama City's major hospitals tend to be affiliated with U.S. or international institutions. These include Joint Commission International, Johns Hopkins International, Cleveland Clinic, Tulane University Health Services Center and Hospital Clinic, Baptist Health International of Miami, Miami Children's Hospital, University of Nebraska Medical Center, and more.
Local insurance programs are incredibly affordable. One of the most popular options for expats over 60 is run by Pan-American Life (PALIG). It offers discounts on treatment at facilities in three major regions. PALIG has even been known to cover certain pre-existing conditions after a waiting period.
If you are a U.S. military veteran, there are two hospitals in Panama City that accept VAFMP, TRICARE or CHAMPVA medical insurance. You may need to deal with some red tape—perhaps even pay up front and seek reimbursement afterwards—but just having this option overseas is a rare and incredible benefit.
"Panama has both public and private healthcare systems. Expats are not required to pay into the public system unless they are employed by Panamanian companies. However, you can obtain care at public hospitals and clinics, and the cost is very low thanks to government subsidies. My father had back surgery at a public hospital" says Jessica, "and we were all impressed with the level of care, from pre-op through to post-op physical therapy.
"Most expats prefer to utilize the more upscale private hospitals, including Hospital Punta Pacifica in Panama City (a Johns Hopkins International affiliate). Wait times are shorter and the cost of care is still incredibly affordable.
"Sans insurance, most consults at Punta Pacifica are between $60 and $100" she says. "With insurance—I have Blue Cross and Blue Shield of Panama—my copays are usually under $20.
"Now that I've moved to Coronado, I pay just $20—no insurance required—to see a doctor at the prestigious San Fernando satellite clinic. I also get 20% off medication at a local chain of pharmacies.
"Retiree residents in Panama get discounts on everything from medication to consults. These include 15% off hospital bills, 20% off medicine, 20% off medical consultations, 15% off dental and eye exams, and 20% off other medical professional and technical services.
"These do not apply if you have insurance. But it's nice to know that—one way or the other—you'll be saving money on healthcare here.
"By the way, you don't typically need to see a general MD and get a referral before you can see a specialist or get lab tests. This saves time and money. For example, if you want to check your cholesterol, you can go straight to any lab, get your results, then if you want to, take them to a doctor.
"And though controlled substances and antibiotics do require prescriptions, many medications do not, such as heart medication like Lipitor" says Jessica. " This common-sense approach has saved me a lot of money."
An Expat Healthcare Experience in Panama
"While on a short trip back to the U.S., I broke a two-tooth dental bridge. I went to my former dentist, who said I needed oral surgery for an implant and a new crown. The estimated cost was about $4,000 and several visits would be needed to complete my care" says Jim, an expat living in Panama.
"As I needed to get back to my home in Panama, I immediately started looking for a good dentist to do the implant and crown there," he says. Through the expat grapevine, Jim found a dentist in Panama City who had an excellent care plan for $2,000. "And I only had to wait one week to start the first phase of my treatment plan.
"I have also found a caring internist who speaks English and was trained in the U.S. He answers his cell phone and responds to WhatsApp messages. With my retiree discount, visits are $35 and I never feel rushed.
"He usually sees me the day I contact him or the next day at the latest. I get the same 16 blood tests here in Panama at a private clinic that I got at Quest Labs in the U.S. Two big differences: Sixteen tests cost me $170 here versus $1,257 in the U.S.—and here my test results were emailed to me at the end of the next business day.
"After getting the results, we discussed an appropriate care plan including diet, exercise, and medication. Because I eat less processed foods here and am more active, I have gotten healthier and the doctor was able to reduce several of my medications. Now that's an excellent healthcare experience at a fraction of U.S. prices."
Full Guide to Healthcare in Panama here.
4. FRANCE (TIE)
France has an extraordinary healthcare system, which is easy to access and available to everyone after three months of living in the country—expats included.
To qualify for the system, you need only obtain a long-stay visa which is good for 12 months and is the first step on the road to permanent residency in France.
Obtaining a visa for France is not difficult, and once you have your visa in hand, you can apply for French healthcare using a simple online form.
The healthcare system has no age limits, pre-existing condition restrictions, or fees to sign up. Even more amazing, there is no need to acquire private healthcare services. Public healthcare provides the same level of quality and will cost you the same at any facility around the country. You can visit the top university-led hospital in Paris or Marseille, a therapeutic specialist in Lyon or Strasbourg, or your local village doctor in a tucked away Provençal village—the fees won't change as they are fixed by the government. The same is true for prescription drugs.
"It's an incredible system," says Tuula Rampont, IL's France Correspondent, "I had a complicated dental problem and found out one of the top treatment facilities was at the Timone clinic in Marseille, about a 30-minute drive from home. There was a last-minute cancellation, and I was able to book for the following day. After a short drive, I met with a specialist that knew exactly how to take care of my case. The ease of use for me has been a life-changing experience."
It currently costs €25 to see a doctor, and €50 to see a specialist if you're not enrolled in French healthcare—i.e. for the first three months you spend in the country. Hospital stays run around €100 a day.
Once on the system, 70% of those costs are refunded to you. In other words, instead of paying €25 to visit the doctor, it will only cost you around €9 out of pocket—with the 70% reimbursement. The same is true for specialist fees, medical tests, and prescription drugs. Hospital stays are covered at 80%, and long-term stays are 100% reimbursed after the first month.
Private facilities do exist, and their services are priced slightly higher. Although those costs still qualify for the 70 to 80% reimbursement.
"I've lived in France since 2010," says Tuula, "and since that time the healthcare prices have not changed. I've even forgotten my healthcare card a few times when I visited my general practitioner and can't believe I only had to pay €25 for the visit. I was able to be reimbursed later by presenting my card, but I find it so incredible how low-cost everything is when compared to the United States—even outside the system."
Another incredible aspect of French universal healthcare is the treatment of long-term illnesses. They fall under a protected category and are covered at 100%. Any patient suffering from cancer, recurrent ulcers, heart disease, certain forms of diabetes, Parkinson's disease, Alzheimer's (and a host of other illnesses) can ask their general practitioner to submit a form for long-term coverage. There are no other hoops to jump through or networks to join. A list of long-term illnesses that are covered under the French system can be found on the official healthcare website: www.ameli.fr.
Also, healthcare costs do not increase with age. Someone who is 40 years old will pay the same rate as a 65-year-old or an 80-year-old. It's an all-inclusive system that covers salaried employees, retirees, job seekers, and those unable to work. There is a once-yearly fee based on your taxable income—on average $2,200 to $2,700 per couple—but can be considerably less since France cannot tax any passive income, i.e. pensions, social security benefits, or retirement accounts. Due to a tax treaty with the United States, individuals cannot be double-taxed on monies paid to the U.S.—another plus of the system which is particularly attractive for those looking to retire in France.
In the past few years, it has become even easier for expats to make doctor's appointments in France. The creation of the website Doctolib lets users search for a doctor based on their preferred language – and their desired location. For example, an eye doctor who speaks English in Montpellier or an English and Spanish-speaking dentist within 20 minutes of Aix-en-Provence. The site sends you an email confirmation once the appointment is booked, and a reminder text message the day before your visit. You can also book dentist appointments, blood tests, MRIs, physical therapists, and chiropractic visits on Doctolib. As a well-managed and widely served country, high-quality doctors and healthcare practitioners can be found throughout France. Wait times are not excessive for doctor's appointments, with surgeries and minor procedures requiring a longer scheduling timeline.
Full Guide to Healthcare in France here.
3. SPAIN
If you retire in Spain, you will have better healthcare than you have in the U.S. at a lower price. Spain's public healthcare system is ranked among the best in the world, and its private health insurance system is equally good, if not better. The same doctors often work in both systems.
In 2023, World Population Review ranked Spain's public healthcare system as the 8th best in the world. In the same survey, the U.S. came in at 30th, and Canada was 23rd. Joint Commission International, the gold standard of hospital care, has accredited 23 facilities in Spain. Because Spain boasts four doctors for every 1,000 people, in theory, you are never more than 15 minutes from a hospital or health center. The fact that every citizen has access to treatment for contagious diseases offers a strong defense in the face of pandemics. Spain's public healthcare system administered the country's successful COVID-19 vaccination program.
Spain's public system is tax-supported. Since you have not been paying taxes in Spain your whole life, you don't get immediate access to the public system, called Seguridad Social. When you apply for Spain's retirement visa, the non-lucrative visa, or the "golden visa," you are required to purchase private Spanish health insurance and maintain it for at least a year. Your policy must be included with your visa application. Complete coverage, with no deductibles and no copays, including basic dental care, may cost less than Medicare A and B, Medigap, and Plan D in the U.S. To give you an idea of the price, a plan with Sanitas, a subsidiary of BUPA International and one of Spain's largest private insurers, which would meet the requirements for a residency visa, would be $/€272 a month for a healthy 64-year-old couple (that's for two people).
Prices increase as you age. Many companies do not take new clients over 74 or with pre-existing conditions. A broker can help you find the ones that do (although the price will be higher).
Prescription medications are not covered by private insurance but are astoundingly cheap by U.S. standards. The public system pays up to 40% of prescription costs.
Most municipalities allow expats to buy into the public system after one year. If accepted, you pay a monthly fee of $/€60 for those under 65, and $/€157 for 65 and older. After five years, all expats are welcomed into the public system which covers a range of healthcare services, including general medicine, family practice, pediatrics, nursing, and physical therapy. Although there are some minor exclusions like prosthetics, Seguridad Social normally pays all of the cost of medical treatment and hospitalizations. The patient pays the remainder or buys supplemental insurance to cover the difference. Dental care is not covered. Areas with a large expat population may offer translators for doctors who don't speak English.
When you are accepted into the public system, you can convert your private insurance into a supplemental policy. With private insurance, you can request English-speaking doctors, and it is faster to get appointments with specialists. Many Spanish businesses offer employees private supplemental policies as a benefit. Spaniards who can afford it use a combination of public and private healthcare.
All tax-paying citizens of Spain belong to Seguridad Social. Expats from European Union countries have the right to medical treatment in Spain under European-wide reciprocity agreements. Expats from the U.S. or Canada who are legally working in Spain have access to the public system.
World Economic Forum points out that Spain has seen a notable decline in cardiovascular diseases and deaths from cancer over the past decade, partly as a result of effective public health policies based on screening and prevention. Since the public system operates on principles of universality, free access, and financial fairness, everyone is entitled to the same level of care no matter how much money they have. In 2023, according to Macrotrends.net, Spain boasts the 2nd longest life expectancy in Europe (after Switzerland) and the 6th longest in the world.
International Living Spain contributor, Marsha Scarbrough, says, "The combination of excellent, affordable public and private healthcare creates the best of all possible worlds. The importance of high-quality healthcare is about more than an active lifestyle for retired expats. When all the citizens of a country feel secure that their health needs will be met without devastating financial consequences, they can enjoy life more fully. I believe that Spain's friendly people, low crime rate, and festive lifestyle are side effects of the excellent healthcare system."
Full Guide to Healthcare in Spain here.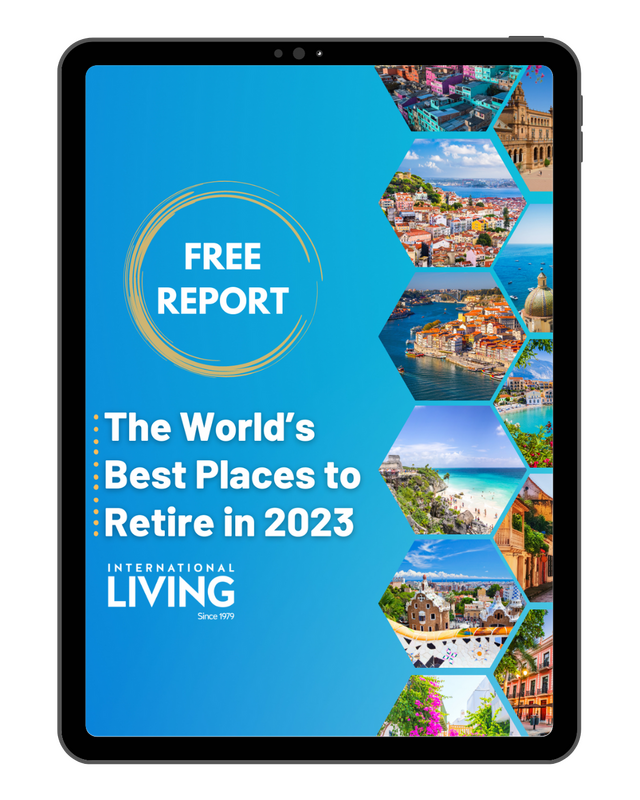 Get Your Free Report on the World's Best Places to Retire:
Learn more about the best places in the world to retire in our daily postcard e-letter.
Simply enter your email address below to sign up for our free daily postcards and we'll also send you a FREE report on The World's Top 10 Retirement Havens, plus access to over 10 more free reports. Our gift to you, on our favorite destinations.
2. COSTA RICA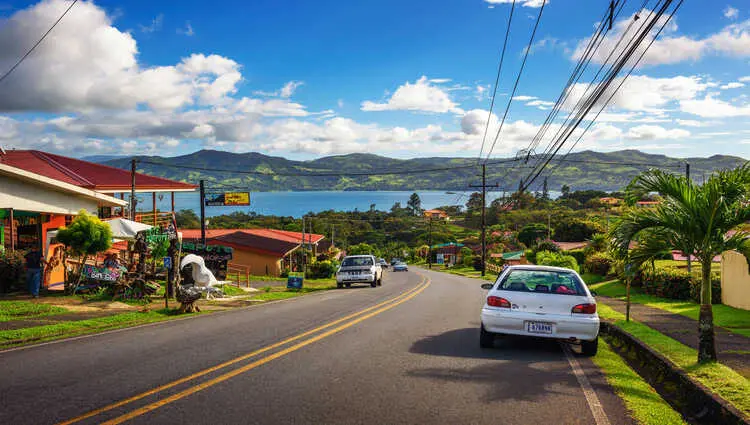 "There are so many reasons why, decade after decade, Costa Rica is a top choice for retirees and digital nomads moving abroad," says Kathleen Evans, an IL contributor in Tamarindo. "Features like stable governance, numerous ways to qualify for residency, astounding natural beauty, fantastic climate, and real estate prices for nearly every budget—to name a few. However, it is the access to good healthcare at affordable prices which factors highly into the decision to move to this glorious country."
Costa Rica's national healthcare system, the Caja Costarricense de Seguro Social (simply known as the Caja) offers universal healthcare for all of its citizens and legal residents. The World Health Organization places Costa Rica in the top rankings for life expectancy and the United Nations ranks the country's public healthcare system in the top 20 worldwide.  The government has taken the program to the next level, with a healthcare app—making your medical records and appointments available with a few taps on your phone; plus, a plethora of health information found on their website.
The Caja operates 30 public hospitals across the country. Most of the larger hospitals are located in and around the nation's capital, San José. They also operate 250 clinics across the country, and 1000 smaller "attention units" called EBAIS, to cover the rural areas. Even those who live remotely have access to above-average healthcare nearby.  The government maintains an annual budget for improvements and new equipment—although not to the modernized extent of the private sector.
As a foreigner, once your residency application is approved, you qualify to join the Caja – which is no longer voluntary if you want to keep your legal status. Typically, your payment will be somewhere between 14 to 16% of your reported monthly income on your residency application. There are no additional Caja co-pays, and no age restrictions, and they will not deny you for pre-existing conditions.
"That being said, the system is not perfect," Kathleen says. "New expats find it challenging to navigate. Most of the staff only speak Spanish (except for some of the doctors in the larger hospitals in San José). Wait times are long for non-emergency procedures; which have been exacerbated by the pandemic. Therefore, many expats choose a blending of both the public and private healthcare systems."
A good number of Costa Rican doctors work in both sectors, have studied in North America or Europe, and most speak English. The country has three JCI-certified medical centers in San José. This is the highest worldwide accreditation that medical centers can receive based on a scale of various international criteria. These private hospitals and clinics offer more efficiency and a higher level of personalized care.  That translates to private rooms, modern equipment, and air conditioning, but also the need for private insurance or an immediate payment out of pocket before treatment.
It is possible to purchase private health insurance policies from familiar companies like CIGNA and Aetna, or the local Costa Rican private insurance, INS, from agents locally in Costa Rica. This is the most expensive route, but these policies are still significantly cheaper compared to purchasing a similar policy in the US. If you are seeking coverage for pre-existing conditions or are over a certain age, you may not qualify.
As an alternative, Costa Rica offers a private healthcare discount program called Medismart. For as little as $14 per person per month, you buy into a discounted rate on private in-network hospitals, clinics, doctors, specialists, and even prescriptions.
Some expats also choose to "self-insure" or pay out of pocket for all their healthcare needs at private hospitals and clinics, especially if they are younger or in good health. The costs can be as little as a third or less of what the same procedure costs in the U.S.
Costa Rica has also become a top destination for dental and medical procedures that may not be covered by insurance, as well as elective procedures like plastic surgery and Lasik.   There are many world-class surgeons in this arena and savings can be as much as 50 to 70% compared to the U.S.— including your recovery vacation in Costa Rica. The industry has become so big that you will find a number of companies who can plan the trip from start to finish, including a recovery hotel and activities for your guests who accompany you on the journey.
Full Guide to Healthcare in Costa Rica here.
1. PORTUGAL
Healthcare in Portugal is some of the best in the world, ranked number twelve by the World Health Organization. Doctors are unhurried, willing to listen, answer questions, and offer a solution. "I have never felt rushed like I did when I'd see a doctor in the U.S.," said Terry Coles, IL's Portugal Correspondent.
Portugal has some of the finest doctors and medical training available anywhere in the world. Teaching facilities include the School of Health Services at the University of Minho in the north, the Faculty of Medicine at the University of Coimbra in the center, renowned for its expansive research fields and Ph.D. programs, and the Faculty of Medical Sciences of the New University of Lisbon in the south. Many doctors who complete these programs continue to residencies in the UK or other European countries where top-level courses are taught in English, giving them a strong base in the language.
Ten hospitals and sixteen health facilities in the country hold the Joint Commission International "gold stamp of approval."
Portugal has an extensive tax-funded public healthcare system run by the Serviço Nacional de Saúde (SNS) along with a sizeable private healthcare network. Foreigners who reside full-time in Portugal have access to both. Private health insurance in Portugal is easily accessible and affordable with plans starting at around $50 a person. But just like anywhere else, cost does increase with age, pre-existing conditions, and level of coverage.
While both the public and private healthcare systems offer excellent care there are some differences. In the private system, one can call or go online to make an appointment with an English-speaking doctor of their choice. The cost varies from €50 for a general practitioner to €70 for a specialist. In the public system, patients would enter their local clinic, take a number, and wait to be seen by whatever doctor is available. The cost would be minimal starting around €7 but the doctor may or may not speak English.
"Eleven years ago, when my husband Clyde retired from the fire department in Corpus Christi, Texas our health insurance was going to cost a whopping $1,400 a month for the two of us because we retired early, ages 57 for him and 51 for me," says Terry Coles, Portugal Correspondent. "Here in Portugal, we pay just €340 a month for a high-end, comprehensive policy that even covers us for emergencies abroad for up to sixty days. We pay just €12,50 every time we see a doctor regardless of their specialty."
"Clyde spent six days in a JCI-accredited private hospital in the Algarve for post covid related issues. He was admitted through the emergency room, taken into a triage unit much like those in the US, put into a private room with intravenous antibiotics, received a vegetarian diet of his choice, had blood drawn daily, a CT scan, along with many other tests and the total cost was €1,400 before we submitted the bill to our insurance company and just €235 afterward. Every doctor, nurse, and staff member spoke English so there was no need for him to practice his Portuguese."
Portugal has a national emergency response system, Instituto Nacional de Emergencia Medica, (INEM), with a fleet of yellow ambulances accessed by calling 112, the equivalent of 911 in North America. In the event of an emergency, patients are taken to their nearest public hospital. If stable they can opt to be moved to a private hospital of their choice or stay where they are to be treated in the public hospital.
In public hospitals, patients are triaged in a large room or hallway with other beds and patients nearby. When moved into a room they are placed in a ward with other beds and patients offering little to no privacy. This makes it easier for the nursing staff to care for many patients at the same time.
Several large private hospitals throughout the country offer top-notch care, with physicians' offices on-site. Centro Neurológico Sénior, situated in the city of Torres Vedras is a specialty clinic offering the latest care for Parkinson's and Alzheimer's patients. Residential long-term care is available at CNS with costs starting at $2,000 a month.
Expat Rhonda Pearce says, "back in Houston my husband's doctors told him to go home and have a glass of wine because there was nothing more they could do for his neurological issues. In Portugal, at CNS his doctor said there is always more that can be done." "We have been so happy with the care that Ben has received."
"My friend's husband has Parkinson's so finding the best care abroad for him was a big concern before moving. His doctors in the U.S. encouraged them to make the move to Portugal where he could find some of the best Parkinson's care in the world, and they feel that he has," says Terry Coles.
Pharmacies known locally as, farmácias, can be found in even the smallest towns throughout the country. Pharmacists are well trained, usually speak English, and are eager to help or answer questions when asked. Describe your symptoms and almost like a doctor, a pharmacist can suggest over-the-counter remedies to cure whatever ails you.
"In the past eleven years of living abroad, my husband and I have seen doctors, been hospitalized, and received care around the world. All the care we received has been equal to, if not better than any U.S. healthcare, at a fraction of the cost," Terry says.
Full Guide to Healthcare in Portugal here.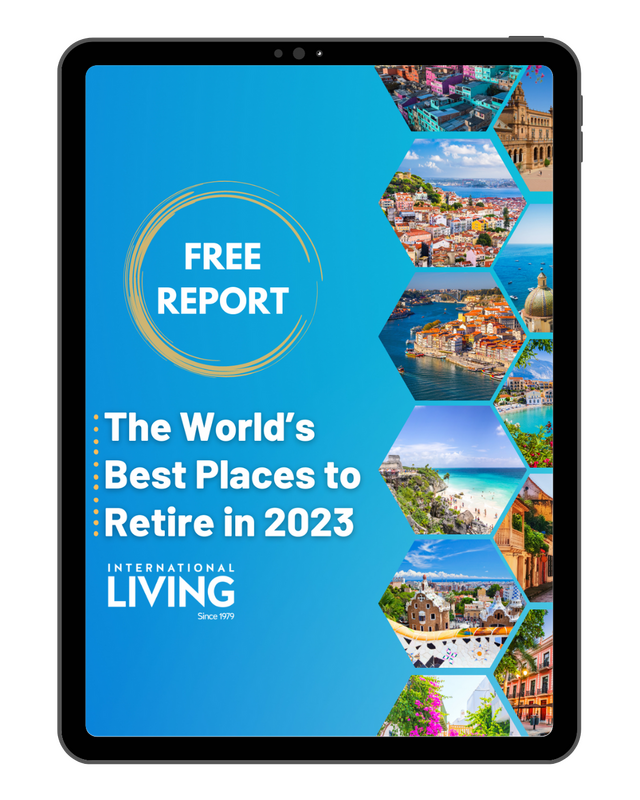 Get Your Free Report on the World's Best Places to Retire:
Learn more about the best places in the world to retire in our daily postcard e-letter.
Simply enter your email address below to sign up for our free daily postcards and we'll also send you a FREE report on The World's Top 10 Retirement Havens, plus access to over 10 more free reports. Our gift to you, on our favorite destinations.
Related Articles
The Best Places to Retire in the World 
The World's Cheapest Places to Live 
How To Move Out Of The U.S.
Upcoming Conferences
The Only 2023 Fast Track Costa Rica Conference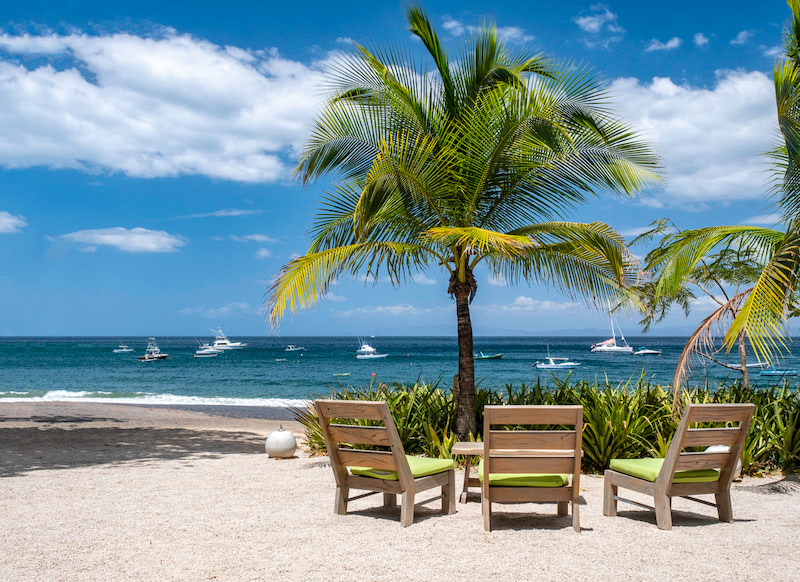 If your dream retirement involves stunning beaches… lush green mountains… a perfect year-round climate… first-rate healthcare… incredible value for money (a couple can live well on $2,109 a month—including rent!)…
Join our Costa Rica experts and expats in June and discover true Pura Vida.
REGISTER NOW, SEATS LIMITED: EARLY BIRD DISCOUNT HERE
---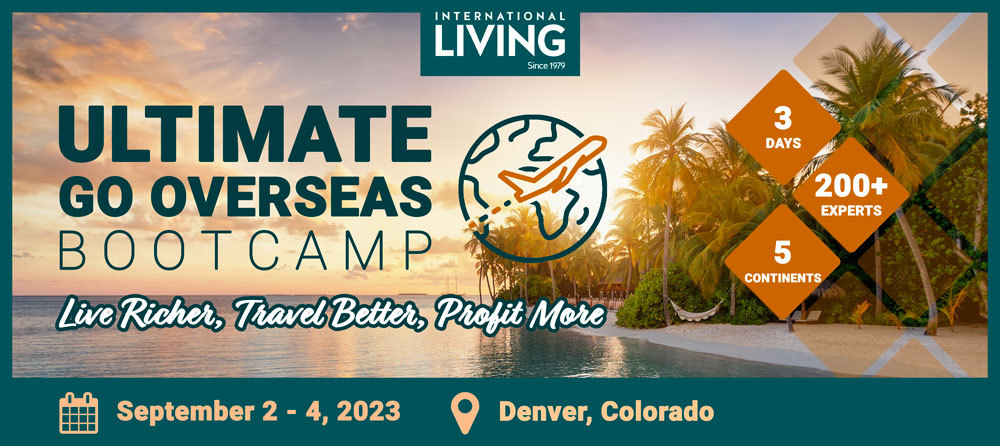 Details Here
Most Popular Products
Popular Articles You May Also Like
link