Sudan's doctors turn to social media as health infrastructure crumbles | Global development
Sudanese doctors are turning to social media to reach patients as hospitals and heath facilities struggle to function or close completely in the violence. Volunteers have set up 24-hour helplines on messaging platforms including WhatsApp, staffed by hundreds of doctors and specialists.
Only 16% of hospitals in the capital, Khartoum, are operating at full capacity, according to the World Health Organization. Last week at least four people, including a child, were killed in an airstrike outside East Nile hospital in north Khartoum, while Médecins Sans Frontières reported that El Geneina teaching hospital, in west Darfur, was looted on 28 April. Doctors in the country are reporting death threats and on Monday two volunteers who were working to reopen a hospital in Bahri were released after being held for days by the army.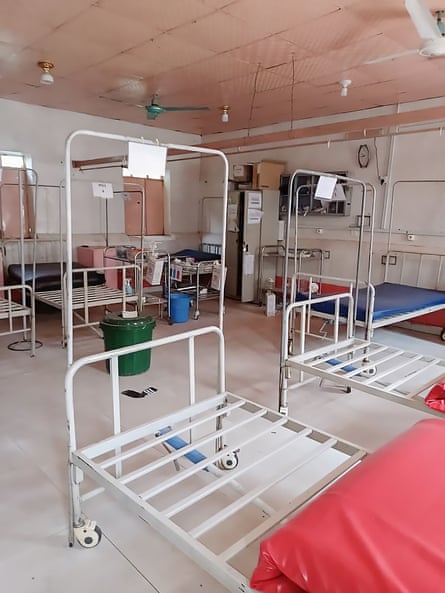 "The number of victims of non-violence – patients who don't have access to the health facilities, good care or medications – is increasing," said Dr Khalid Elsheikh Ahmedana, an MSF medical coordinator based in Khartoum.
The situation is dire for those with chronic illness and newborns. "It is very difficult for patients with renal failure who need dialysis, those with heart disease, cancer, haemophilia as well as neonates and those in need of obstetrics and gynaecological care," said Elsheikh Ahmedana.
Volunteer medics and midwives are working to reach patients via WhatsApp. "They try to put women in contact with a midwife in the area so they can deliver babies in their houses," said Elsheikh Ahmedan. "But we don't know if they have a full [medical] supply to perform safe and clean deliveries."
Even before the war, Sudan had a high maternal mortality rate, with 295 maternal deaths per 100,000 live births, according to UN data.
Doctors in Sudan and abroad have also responded to the crisis by staffing free 24-hour helplines available to anyone in the country needing health advice.
The Sudanese Doctors Association in Qatar opened a helpline within two days of the start of the conflict. According to the association, the hotline is staffed by 136 doctors from more than 36 specialties and has offered consultations to hundreds of people. The association hopes to open a separate mental health hotline, run by psychologists and psychiatrists.
"People call in with all sorts of problems, from skin conditions to gynaecological issues," said Omair Zain, a Sudanese psychiatrist based in Doha, who staffs the helpline. "When someone calls in, they first speak to the doctor who does triage calls, then they are referred to a specialist. We take turns doing triage shifts."
"At times you have to tell the person that they need to go to a hospital, we direct them to open facilities. The Sudanese Doctors Association gives updates about open hospitals, but this changes a lot," said Zain.
Lack of medication or information about open pharmacies is a big challenge.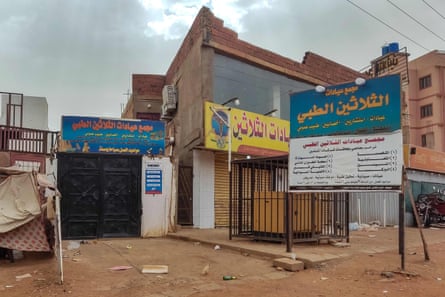 "Many people who had pre-existing mental health conditions are calling in to ask if they should increase or change their doses," said Zain. "We were expecting mental health to worsen. Conditions like depression, anxiety, OCD – they can be made worse even by normal stresses of life."
Zain said many people were showing early signs of trauma. "I give them advice on relaxation techniques and try to validate their feelings," said Zain. "I tell them that what they are feeling is normal and that just because they are like this now doesn't mean they will stay like that for ever. Yes, many people will develop PTSD, but many will recover."
The work has been taking a toll. "I had a call from a fellow doctor in Sudan. She was treating people who had been injured, among them was her neighbour. She tried to help him but he passed away," Zain recalls. "She asked: 'Am I developing PTSD?'
"Cases like this are overwhelming. You feel helpless. You can't do anything. So you just try to do something good."
link