Recruitment committee attracts 13 doctors this year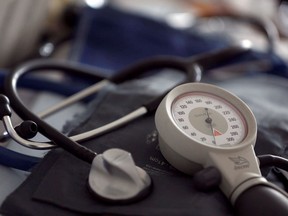 Article content
A family physician recruitment committee helped bring 13 doctors to Brantford over the past year.
Article content
This includes six family physicians, five hospitalists, one doctor specializing in emergency medicine and one in surgical assisting.
"We have exceeded our goal for the year already while other municipalities are struggling to maintain their targets," John Bradford, former chair of the recruitment committee, said in a report to city councillors. Sandra Vos is the new committee chair.
But Bradford said more doctors are needed.
"As much as we have been able to accomplish this year with this recruitment, we anticipate that we are still short the equivalent of 10 to 12 family physicians in the community based on the growing Brantford population."
Two local doctors are expected to retire in 2023.
Bradford said 15 to 18 per cent of city residents don't have a regular doctor.
Article content
"As we see more residential growth in Brantford, our committee is energized to find additional family physicians to meet the medical needs of these new residents."
There are currently two local medical practices accepting new patients: Grand River Community Healthcare Centre, 363 Colborne St.; and Bonavista Medical Centre, Unit 104, 265 King George Rd.
The physician recruitment program started in 2002 when Brantford was designated an "underserviced area." Since 2010, the city has contributed $110,000 a year to the recruitment program from funds it receives for hosting the casino.
Program costs include $48,000 for a portion of the combined cost for the recruitment manager, and $62,000 in recruitment and retention expenses.
Article content
Bradford said the city offers much that appeals to new doctors, including shared practices, spots in family health organizations, a family health team, community health-care centres, and "access to world-class hospital facilities at the Brant Community Healthcare System," which operates Brantford General Hospital and the Willett in Paris.
Bradford told city councillors funding for physician recruitment hasn't increased for more than a decade.
He said increased costs in the health-care field, marketing, and the anticipated growth of the city mean recruitment costs will jump about 30 per cent by 2024.
Bradford said the planned rebuilding of BGH, a $1.3-billion project that is expected to take up to 10 years to complete, will "necessitate a base of physicians to support that plan."
The physician recruitment committee's request for $110,000 in funding for 2023 will go council's estimates committee for consideration in the city's budget.
link