Hospital apologises to parents after baby boy's death
Our Lady of Lourdes Hospital in Drogheda has apologised to the parents of a baby boy who died four days after his birth in October 2017.
Brenda and Michael Ryan said it took five years to get justice for their son Danny and called on the HSE to make improvements in maternity services and to implement the recommendations of a coroner.
The High Court heard Brenda Ryan had gestational diabetes while pregnant with her first child.
Senior Counsel Maura McNally said the baby should have been delivered at 40 weeks' gestation, but instead the pregnancy was allowed to continue until 40 weeks plus ten days.
As a result of a problem with the placenta, baby Danny suffered severe brain damage due to a lack of oxygen and died four days after his birth.
An inquest heard the cause of death was severe brain damage due to placental failure as a consequence of foetal vascular malperfusion.
Following baby Danny's death, new guidelines were introduced specifying that in cases of mothers with gestational diabetes, induction must take place by 40 weeks plus four days, with the aim of delivery within two days of induction.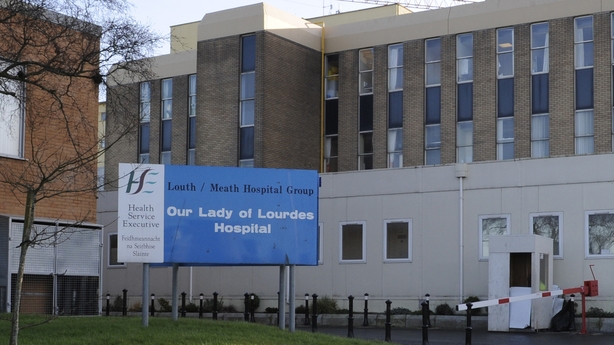 A coroner also recommended a review of the ultrasound reporting system.
The court was told that both parents had been "gravely affected" by his death and had ongoing PTSD and depressive disorders.
Ms McNally said her clients' greatest concern was that the hospital and the HSE would learn from the mistake.
She said while the Ryans acknowledged the apology, two paragraphs did not seem sufficient considering everything they had been through.
The Ryans settled their cases against the HSE. The details of those settlements were not disclosed.
The case was before the High Court for ruling on the statutory award for mental distress arising from a wrongful death.
In a letter signed on behalf of Maternity Services and management of Our Lady of Lourdes Hospital, General Manager Fiona Brady extended her deepest sympathy on the death of baby Danny and sincerely apologised for the deficits in care highlighted in a review.
Ms Brady acknowledged the "traumatic events which you the parents and your family experienced", adding: "We recognise that this loss has had a profound and devastating effect on you and your family.
"Once again please accept our deepest sympathies on your very sad loss."
Mr Justice Coffey extended his deepest sympathy to the Ryan family.
'It took nearly five years to get justice'
In a statement afterwards, Brenda and Michael Ryan said too many people had stood in court before them with the same experience and devastating losses.
"If we had any advice for parents, it is to try to trust your gut at all times. We know our own bodies. But unfortunately, like many parents before us, even though we were very vocal in asking for help, we trusted the professionals. After all they are supposed to be the experienced team but professionals need to listen and hear patients at all times."
They added that so many parents are advocating for better maternity care.
"The HSE need to start with open disclosure. Even though Danny was born over four years ago, it was only on the 1 October 2021 that the HSE admitted liability for the multiple avoidable failures during my pregnancy and Danny's birth," they said.
"We all deserve respect and transparency and professionals need to be held accountable. The apology letter made no mention of striving for better maternity care. It made no mention of the coroner's recommendation from 2020 and it made no mention of policy reform.
"We challenge the HSE again today. We want to see evidence of change, so that no more precious perfect babies are lost in a healthcare setting after parents' pleas for help go unanswered.
"No parent should have to make the decision to turn off their new born baby's life support. No parent should have to read their baby son's post mortem report or attend an inquest to hear the devastating damage caused to him and the terrible distress he endured.
"Add to this the whole legal review process to get justice for a poor helpless baby is heartbreakingly long and painful. No parents should have to be mentally assessed multiple times, attend so many review meetings and read heart breaking reports.
"It took us nearly five years to get justice. Parents can't fight the HSE alone and it is only with the support of our family and friends that we have made it to today."
They also thanked their legal team, employer Meath Co Council and the patient support groups Sage Advocacy and A Little Lifetime.
"We don't ever forget that our baby son Danny is at the centre of today. We are stronger people for having met him, for having held him and we all continue to love Danny as a much wanted first baby of the family," the Ryans said.
"Danny continues to drive us forward every day and we hope that he will help other babies too, because he became an organ donor when he donated his tiny heart valves.
"Our hearts will remain broken, although our smiles remain for you Danny and your beautiful little brothers. Thank you for choosing us Danny Ryan, we will be forever and always in love with you."
The family's solicitor Roger Murray said the implementation of coroner's recommendations should be mandatory, as is the case in other jurisdictions.

link