Hong Kong health minister raises concerns over public hospital doctors going private after specialising
"There's a growing sentiment that doctors look 'stupid' if they do not open private practices … As more and more people leave, a vicious cycle could form."
Hong Kong adds more mainland, overseas universities to non-local doctors' scheme
While Lo did not disclose any figures on the radio show, the Hospital Authority later said 7.1 per cent of its full-time staff of doctors had quit between May 2022 and April 2023. The authority employed about 6,500 doctors in the 2022-2023 financial year.
According to figures from late April, the authority hired 528 new doctors but lost 449 over the past 12 months, a net increase of just 79. The body also recorded a net loss of 450 nurses over the same period.
The Health Bureau told lawmakers in March that 125 doctors with between 11 and 16 years of work experience had left the public sector in 2021-2022, accounting for the largest group of those quitting based on experience. The figure also represented an increase of 165 per cent from the previous year.
The data also showed the second highest number of leavers in 2021-22 were doctors with between one and six years of experience, at 114. The figure for those who had worked between six and 11 years stood at 73.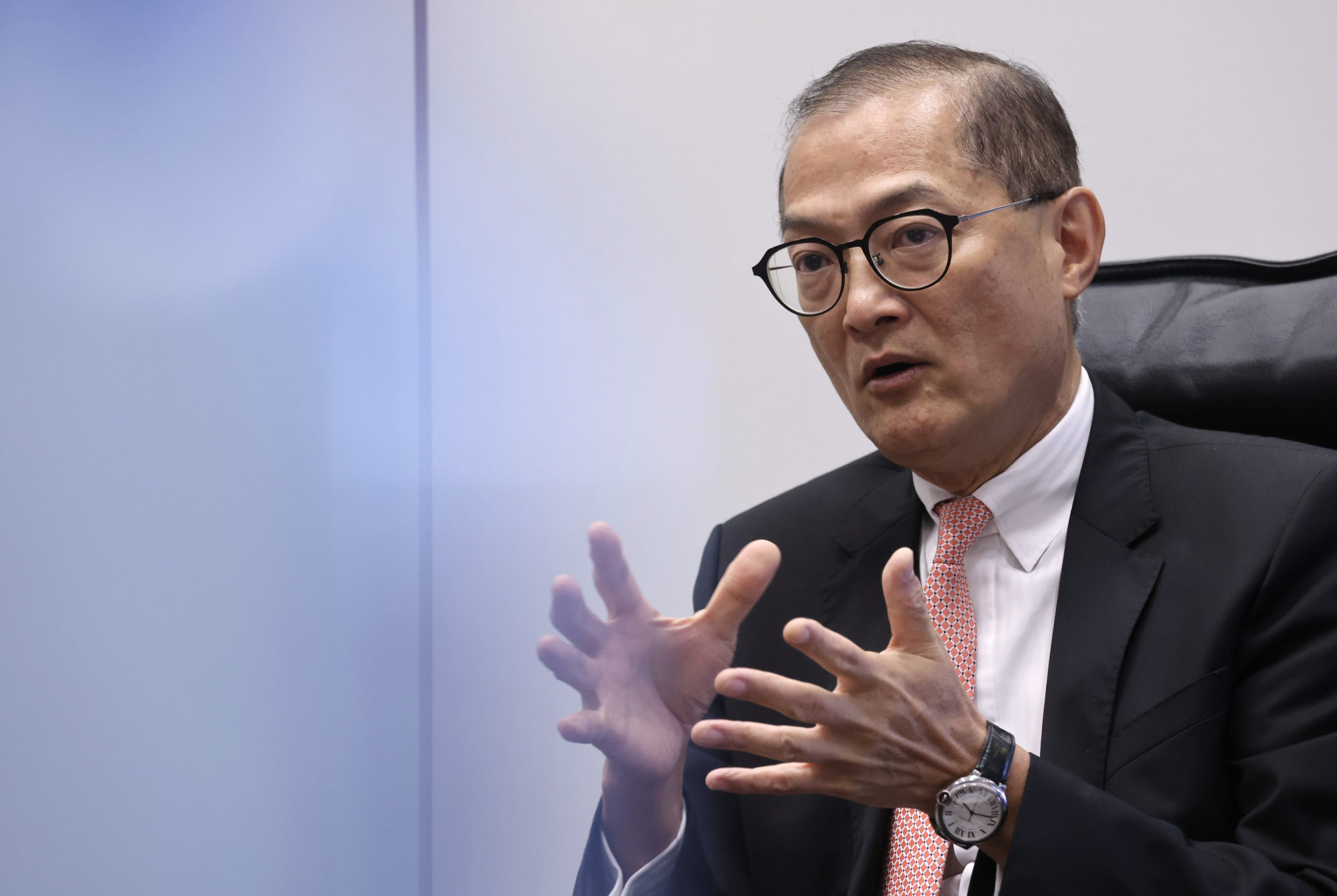 Lo on Sunday noted that while 90 per cent of Hongkongers were covered by the city's public medical services, almost 50 per cent of doctors worked in the private sphere.
He also noted that the authority, which manages all public hospitals in Hong Kong, was still struggling to match salaries offered by the private sector, despite the size of government grants for the body increasing by nearly 48 per cent over the last five years to HK$90.9 billion (US$11.6 billion) for 2023-24.
Patients' rights advocate Tim Pang Hung-cheong from the Society for Community Organisation said public hospital doctors were switching to opening private practices because it gave them the "freedom" to set their working hours, on top of better salaries and other benefits.
"The Hospital Authority should review how to minimise the workload of doctors, so that they can strike a better balance between their work and personal lives," he said.
'I'll swallow my toothache': Hong Kong's dentist shortage leaves poor without care
Medical and health services sector lawmaker Dr David Lam Tzit-yuen echoed Pang's remarks and described striking a work-life balance as a "generational issue" for younger doctors.
The lawmaker suggested the authority set up a "half-time" system that allowed public doctors in the public sector to reduce their working hours, allowing them to explore other pursuits.
"It's overly simplistic, or even naive, to think it's just because of the money," Lam said.
Health minister Lo on Sunday morning said the authority was offering incentives to retain staff, such as the Enhanced Home Loan Interest Subsidy Scheme, which had received 1,100 applicants since its launch in late 2022.
Under the scheme, full-time employees on permanent contracts with at least three years of service are eligible for a loan of up to HK$6 million with subsidised interest for the purpose of buying a home or refinancing an existing mortgage.
The government has also launched several overseas recruitment drives in a bid to lure more doctors to the city.
Hong Kong makes over 130 job offers to doctors based in UK as part of hiring bid
Lo said the Hospital Authority had conducted more than 100 interviews during two trips to the
United Kingdom
and
Australia
in June, and that the first batch of doctors would arrive in September.
Henry Fan Hung-ling, the authority's chairman, earlier this year said more than 145 candidates from the two countries had received conditional offers, while 59 doctors from the UK had been hired.
Doctors brought in under the recruitment drives are expected to work at public hospitals for up to two years and must obtain a limited registration from the Medical Council, Fan said at the time. They would have the same salary packages as local staff with matching qualifications, he added.
Lo also told the radio show that 10 doctors and 70 nurses so far this year had been recruited under the Greater Bay Area Medical Talent Exchange Programme, a scheme bringing in staff from mainland China to work in public hospitals for around a year.
"I hope we can reverse the vicious cycle to a virtuous cycle," the minister said.
Additional reporting by Ng Kang-chung
link