Fat Joe is taking on a big problem in health care


CNN
 — 

Rapper Fat Joe has a message for the authorities: Enforce the law.
The law in question is an executive order that took effect in 2021, at the end of the Trump administration, and has since required hospitals to make public the prices of health services, which they privately negotiate with insurers. The objective is to give patients the power to shop around for medical services and avoid surprise bills. Hospitals that fail to comply risk a fine of $300 to $5,500 per day.
Before the price transparency rule took effect, the insurers' trade association pushed back, arguing that it is unconstitutional and would "undermine competitive negotiations and push health care prices higher—not lower—for patients, consumers, and taxpayers." Four hospital associations filed a joint lawsuit against the Trump administration to prevent the rule from taking effect, and lost.
But according to a February review by the nonprofit Patient Rights Advocate, hospitals have largely ignored the rule, and fines for noncompliance are extremely rare.
The 52-year-old artist, best known for his songs "Lean Back," "What's Luv" and "All The Way Up," is sounding the alarm about the continued lack of medical pricing transparency that he says leaves many across the nation – and particularly those in his South Bronx, New York, community, the poorest urban congressional district in the US – afraid to seek medical care.
"If you could just sit in the South Bronx and look at these hard-working men who walk with a limp, they're hobbling because they're scared of the prices at the hospital," he says. "A woman may be sick and she may not go to the hospital till the last minute. And before you know it, she has stage III or IV breast cancer."
In 2021, Fat Joe became an ambassador for Power to the Patients, an advocacy nonprofit associated with Patient Rights Advocate. Last month, as a representative of the organization, he took his message to Capitol Hill.
And lawmakers are starting to heed the call for reform, making health care price transparency the topic of congressional hearings and state-level bills.
Enforcement of the rules already on the books is critical to empowering people across the nation to get medical assistance when they need it and make informed choices about where to seek care, argues Fat Joe. "We are just trying to create an atmosphere of competition in the hospitals so, eventually, as a consumer, you'll be able to choose whichever hospital gives you a fair price. That's the goal."
The following interview has been edited for length and clarity: 
CNN: In your advocacy work for health care price transparency, you've talked about your community in the Bronx. Can you tell me how this issue has impacted your community?
Fat Joe: In the Bronx, you have women working two, three jobs, men working two, three jobs, and unfortunately the hospital bills are so high that people become scared to go to the hospital.
And it ain't just being afraid of the prices. It's wanting to know what the prices are. I wanna know how much a hospital is charging me for an MRI because I might wanna go to the hospital down the block who's charging me $2,000 less for the same exact MRI.  Every other business –  Burger King, McDonald's, Baskin-Robbins, Carvel – has competition. The only place that doesn't, and where they don't present you with the prices, is the hospital.
At the end of the day, I come from a community of people who championed me and stood by my side and helped me get to where I am. And so I gotta always think of them and be conscious of the voiceless. It's about my community. It's about helping people.
CNN: What was it that opened your eyes to this issue and made you realize that this is not how health care should be?
Fat Joe: I've had a friend for over 20 years. His name is Kevin Morra. He's one of the founders of Power to the Patients. And he said, "You have to sit down with this woman, Cynthia Fisher." And when I sat down with her, she was just so passionate and so intelligent, and she told me about families who lost it all over medical bills.
Get Our Free Weekly Newsletter

When you can't pay your bills and you can't take care of your family, what happens? The family falls apart. This is an American issue. This isn't just a Fat Joe the rapper issue or a brown and Black issue. This is White, this is Native American, this is Asian, this is Amish, this is rural America.
CNN: As of 2021, hospitals have been required to disclose their rates…
Fat Joe: Yes, former President Donald Trump did that. (President Joe Biden also signed an executive order instructing the US Department of Health and Human Services to support the existing price transparency rule.) But no one's enforcing it. Out of thousands of hospitals breaking the rules, four of them have been fined. Boom. Imagine if we could get away with running thousands of traffic lights and only four people get a ticket.
You don't have to reinvent the wheel,  just enforce the law. I never thought I'd be screaming, "Enforce the law!" Ha!  But yeah, we gotta start making some change for the American people.
CNN: That seems so simple. Why do you think it's not being enforced?
Fat Joe: It is simple, but it's also very complicated. There are health care lobbyists in Washington, and of course they're gonna be fighting for their profits. It takes politicians with courage to really go out there and enforce this for the American people.
Over 100 million Americans suffer from medical debt. We have a little over 300 million people in the US, but that means that about 1 in every 3 people suffer from medical debt. It's so much more common than you may think. Even the healthiest people sooner or later are going to end up in the hospital.
I'm all for capitalism. I'm all for making a profit. But how much is enough? I'm just saying: Show us the prices.
This issue is bigger than any ideology, any Democrat, any Republican. This is something that has to be fixed for the American people. It's gonna happen. Whether it happens fast or slow, change is gonna come.
CNN: You've enlisted other artists like French Montana and Busta Rhymes and Rick Ross to help you raise awareness of the need for medical bill transparency. Why do you think it's important for artists, or anyone with a platform, to speak up on issues like this?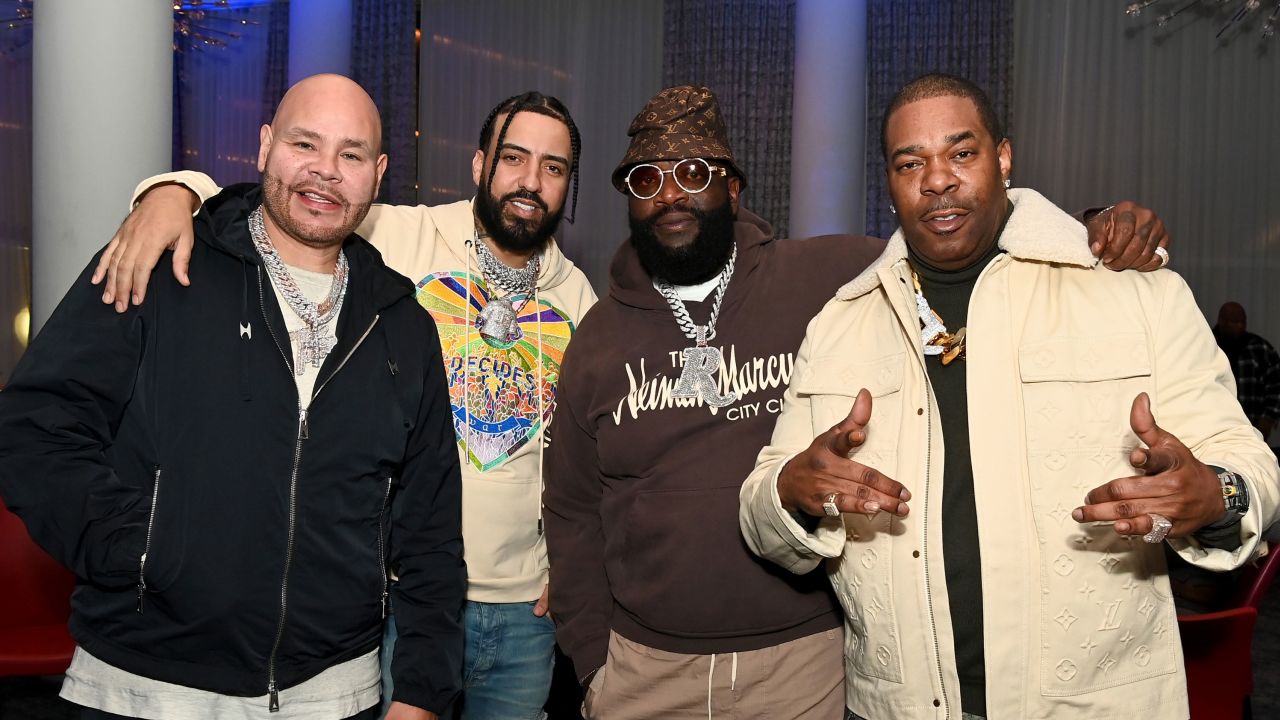 Fat Joe: Well, everybody's got their thing that's dearest to them. Jay-Z, Meek Mill, Kim Kardashian, they got justice reform. Elizabeth Taylor for  HIV and AIDS. It's an obligation of ours to speak for the people who made us who we are.
I got sucked in when I started hearing about people losing their families, losing their homes, having to make choices whether to live or die and not to put their family in debt. This hit home to me. And I don't feel alone; I always feel like I got an army with me. I think about all these people going through health issues and dealing with these bills. I want them to know Fat Joe's fighting for them, Fat Joe is lending his voice for them.
link