Dr. (Sr.) Beena, Holy Family Hospital, Mumbai, ET HealthWorld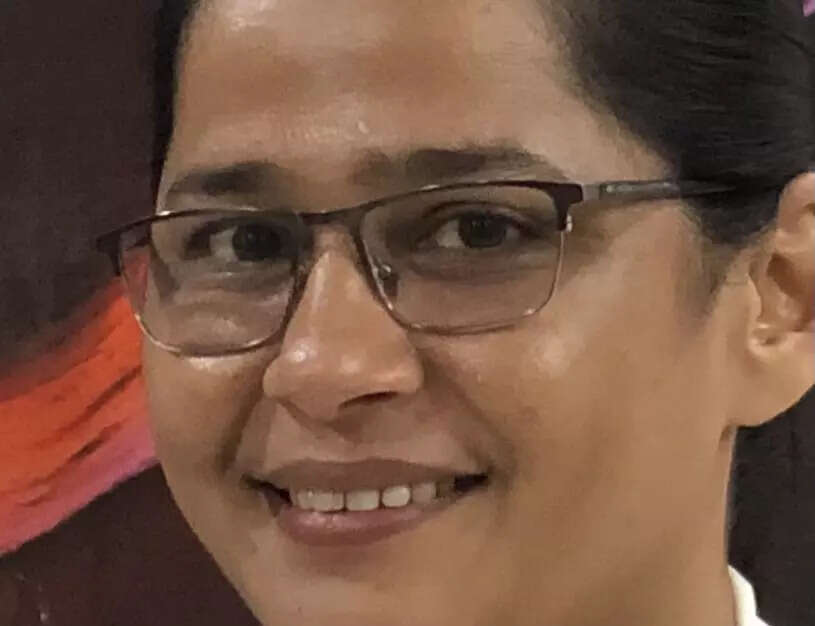 Shahid Akhter, editor, ETHealthworld, spoke to Dr. (Sr.) Beena, Executive Director and Consultant Gynaecologist, Holy Family Hospital, Mumbai, to know more about the missionary spirit of the hospital, where quality, affordability, and ethics are reflected in their daily routine.
Ethos of Charitable & Missionary Hospitals
Charitable hospitals in Maharashtra are registered under public charitable trusts, overseen by charity commissioners. A crucial aspect of these hospitals is their commitment to dedicating 20% of their beds to indigent or weaker section patients, divided into 10% for IPF patients and 10% for weaker section patients. Moreover, charitable hospitals are required to allocate 2% of their total income to aid the less fortunate in society.
Holy Family Hospital, Mumbai, is an exemplary case, being both charitable and missionary. While all missionary hospitals are charitable, not all charitable hospitals are missionary. What distinguishes a missionary hospital is its underlying ethos or guiding principle. The core value of Christianity, the love of God and neighbour, finds concrete expression in healthcare. Here, the neighbour is defined as anyone in need of assistance, irrespective of caste, creed, or economic status. This definition fundamentally shapes the mission and vision of the hospital.

Journey of The Holy Family Hospital
The hospital's humble origins trace back to 1942, when it started as a 10-bed nursing home under the stewardship of the late Dr. Austin Silva in suburban Mumbai. In 1953, Dr. Silva passed the torch to the Medical Mission Sisters. Subsequently, in 1978, the Ursuline Sisters of Mary Immaculate assumed responsibility for the hospital.Since then, Holy Family Hospital has been on a continuous journey of growth and improvement. In 1985, a 22-bed maternity home expanded into a 120-bed broad-specialty hospital. The hospital further evolved in 1992 by introducing super-specialty departments like dialysis, the NICU, plastic surgery, and neurology. In 2010, it achieved a significant milestone with the addition of a hybrid cath lab and obtaining NABH accreditation.
The hospital's commitment to research and education is evident, with postgraduate medical programmes introduced in 2006 now spanning nine specialties, two super-specialties, and seven broad ecialties. In 2014, a 23-bed ICU was added, bringing the total number of critical care beds to 72, including 52 adult ICU beds. Recently, the hospital initiated a geriatric care unit, enhancing care for the elderly population, and introduced community outreach programmes and a second cath lab in 2022, expanding its services to include interventional cardiac, neurologic, and peripheral vascular procedures. This 81-year journey, particularly under Ursuline leadership for the last 45 years, highlights the hospital's commitment to the community's evolving healthcare needs. During the COVID-19 pandemic, the hospital adapted by dedicating 170 beds, including 28 intensive care beds with ventilator support, exclusively for COVID patients, exemplifying its mission to serve the community's healthcare needs.
Balancing Quality Care and Affordability at Holy Family Hospital
Providing quality healthcare at an affordable cost is a challenging task, particularly in tertiary care centres, where quality care often entails significant expenses. Striking a balance between the two extremes is a constant challenge. Financial constraints impact the hospital's ability to upgrade technology, enhance infrastructure, retain staff, and ensure quality care.
Presently, Holy Family Hospital has grown into a 268-bed multi-speciality hospital and research center. This expansion has been made possible by the generous contributions of donors, in cluding local communities, churches, and organizations like the Harish and Binasha Foundation. The hospital acknowledges its debt to these donors for enabling the provision of quality and affordable healthcare. For instance, the establishment of the second cath lab was made possible by a generous donation from the Nagpal family in Bandra. Such contributions from the community play a pivotal role in the hospital's ability to advance, innovate, and improve its facilities, ensuring that it can continue to deliver quality care while remaining accessible to all.
link