Cornwall Hospital and Long-Term Care Facilities Now Securely Exchanging Patient Data

July 14, 2023
By Bob Peters

Cornwall Ontario – The Cornwall Community Hospital and several long-lerm Care facilities in Eastern Ontario and Akwesasne are now securely exchanging  patient data.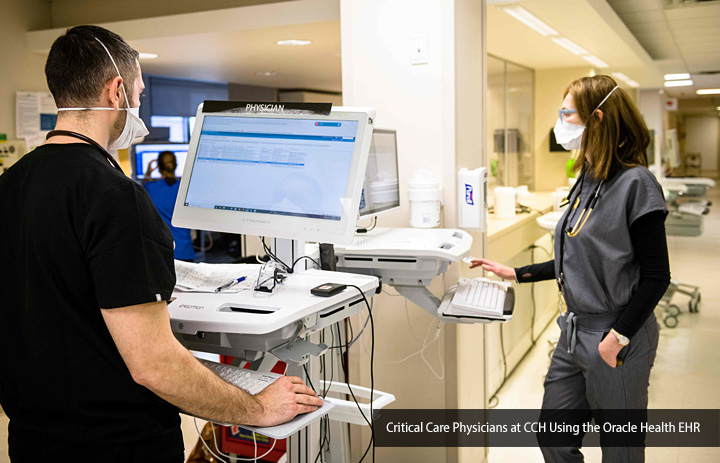 This strengthened interoperability between different electronic health record systems is providing care providers with a consolidated and clear view into each patient's health history, care plans, medications, and more, to help ease the transition from acute to long-term care. The new practice is made possible with the Ontario eHub Health Information Exchange (HIE), powered by Oracle Health in collaboration with TransForm Shared Service Organization.
Long term care (LTC) facilities in the region who are using PointClickCare Technologies include the Glen Stor Dun Lodge, Lancaster Long Term Care Residence, Sandfield Place, St. Joseph's Continuing Care Centre and Tsiionkwanonhso:te Long-Term Care Facility. These five local LTC facilities and the Cornwall Community Hospital (CCH) were some of the first facilities in Ontario to join the eHub HIE through an initial roll-out this past spring, which saw a total of 16 LTC facilities integrated with five hospitals across the province to help improve patient care through better information access. It is expected that all hospitals in Ontario using Oracle Health's EHR will be integrated in the Ontario eHub HIE by the end of 2024.
"Healthcare across the province is moving towards a more integrated system to better respond to the growing and changing needs of patients in Ontario. For CCH and our regional LTC partners, the eHub HIE is a key milestone in advancing stronger, locally integrated healthcare. Benefits include improved and safer transitions of care for patients and better coordination of healthcare services between providers," explains Mohammed Shaheen, Chief Information and Operating Officer at Cornwall Hospital. "We are proud to have successfully participated in the initial roll-out of the eHub and we look forward to further leveraging its capabilities to provide integrated patient-centered care."
CCH is just one of few community hospitals in Ontario recognized by HIMSS Analytics for reaching one of the highest levels of health-information technology use, achieving a Level 6 rating on its Electronic Medical Record Adoption Model.
Jobs at CCH
Current employment opportunities at the Cornwall Community Hospital can be found on the Choose Cornwall Job Board
About the Cornwall Community Hospital
The Cornwall Community Hospital has historical roots that reach back beyond Confederation to 1897. Cornwall Community Hospital was incorporated in 2004 with the amalgamation of the Cornwall General Hospital and the Hotel Dieu Hospital, both with over 100 years of health care service to Cornwall and surrounding area. With the completion of a major redevelopment project in 2014, and the construction of the Addiction and Mental Health Centre two years later, the hospital consolidated all acute care and community based services on the McConnell avenue site.
Related Articles
Categorised in: Business, Community, General, News
link