As 3 Alabama hospitals prepare to close maternity units, fears rise
In some cases, keeping maternity units open is a financial challenge, since the departments aren't always profitable, several Alabama physicians said. Around 9% of the state's residents have no health insurance, according to a report from the Census Bureau, and almost half of the births in Alabama are covered by Medicaid. Reimbursements for that program can be substantially lower than for private insurance plans.
"Nobody wants women and children to do poorly, but you also can't lose money year over year on a service line," said Dr. John Waits, CEO of the nonprofit Cahaba Medical Care, which runs medical clinics that take patients regardless of their ability to pay. Several of Cahaba's physicians deliver babies at Princeton Baptist and Shelby Baptist. 
"There's something broken about the funding stream that helps us take care of our women and children," Waits said.
Such challenges are not isolated to Alabama. Nationally, fewer than half of rural hospitals have labor and delivery services, according to the Center for Healthcare Quality and Payment Reform, a policy-focused nonprofit.
And so far this year, obstetrics departments have also closed in California, Idaho, Massachusetts and Tennessee.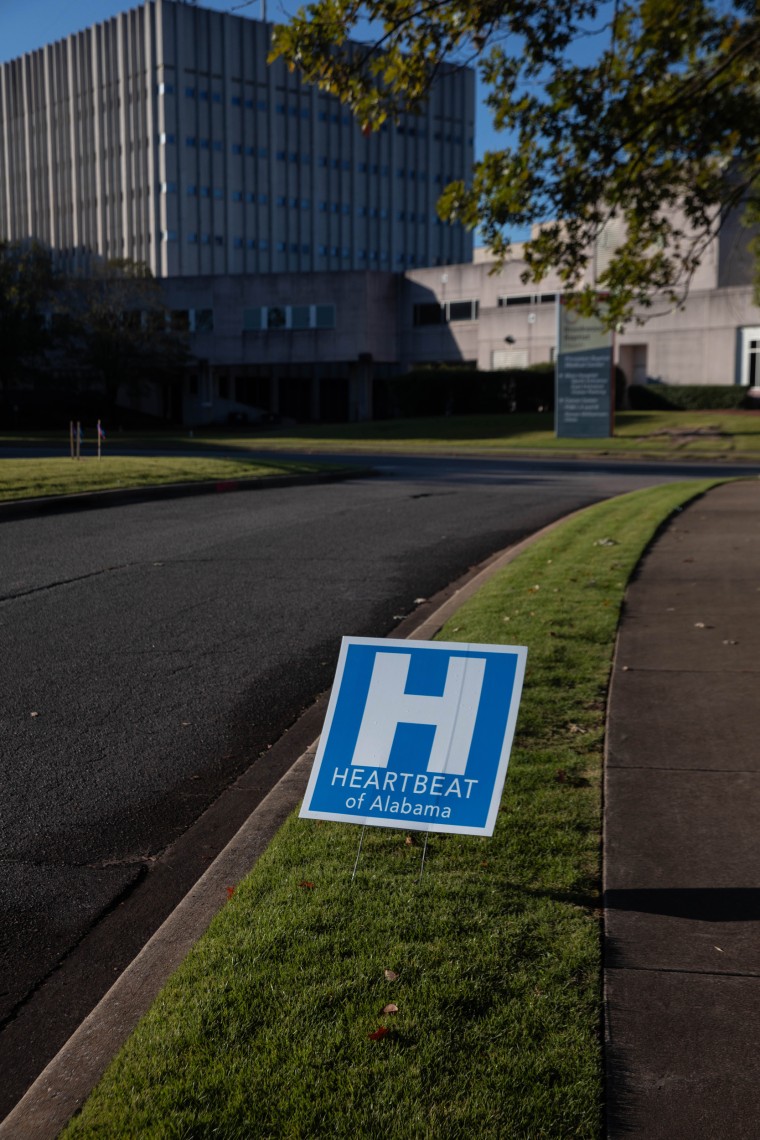 The stakes of losing these services are high. A 2018 study found that rural counties that lost obstetric services reported more preterm births within the following year than those that maintained such care. Preterm birth is associated with low birth weight, which was the second leading cause of infant death in 2021, according to the CDC.
Dr. Rowell Ashford, an OB-GYN with Cahaba who practices at Princeton and Shelby, said that living far from a hospital with obstetrics care can discourage patients from getting health issues checked out.
"If patients have blood pressure issues that they're not tending to because they don't want to be bothered with the extra 45-minute drive to go be evaluated, then there'll be times where patients truly have life-threatening issues, but due to the distance and difficulty in getting to the hospital, they may choose not to be evaluated," he said. "That just feeds into the problem relating to neonatal morbidity and mortality and maternal morbidity and mortality."
A long drive might also deter some people from going to the hospital early in labor, Ashford added, which could lead babies to be born en route.
'People were coming there because of how well they were treated.'
Although Princeton Baptist isn't the only place to go to deliver a baby in Birmingham, its unique approach has gained a reputation. The hospital — located in an area in which 40% of the residents live in poverty — welcomes doulas, boasts a diverse obstetrics team, has staff specially trained to support moms in breastfeeding and provides water tubs to patients in labor. It also had the lowest cesarean section rate in Jefferson County as of 2020. 
Dr. Heather Skanes, an OB-GYN at Princeton, said that some of her patients have traveled there from as far as Selma. 
"We didn't have a fancy unit. We didn't have anything really fancy about the hospital," she said. "People were coming there because of how well they were treated."
link